TSD60 DC 60W Digital Transformer 5 Amp IP67 | Low Voltage Power Supply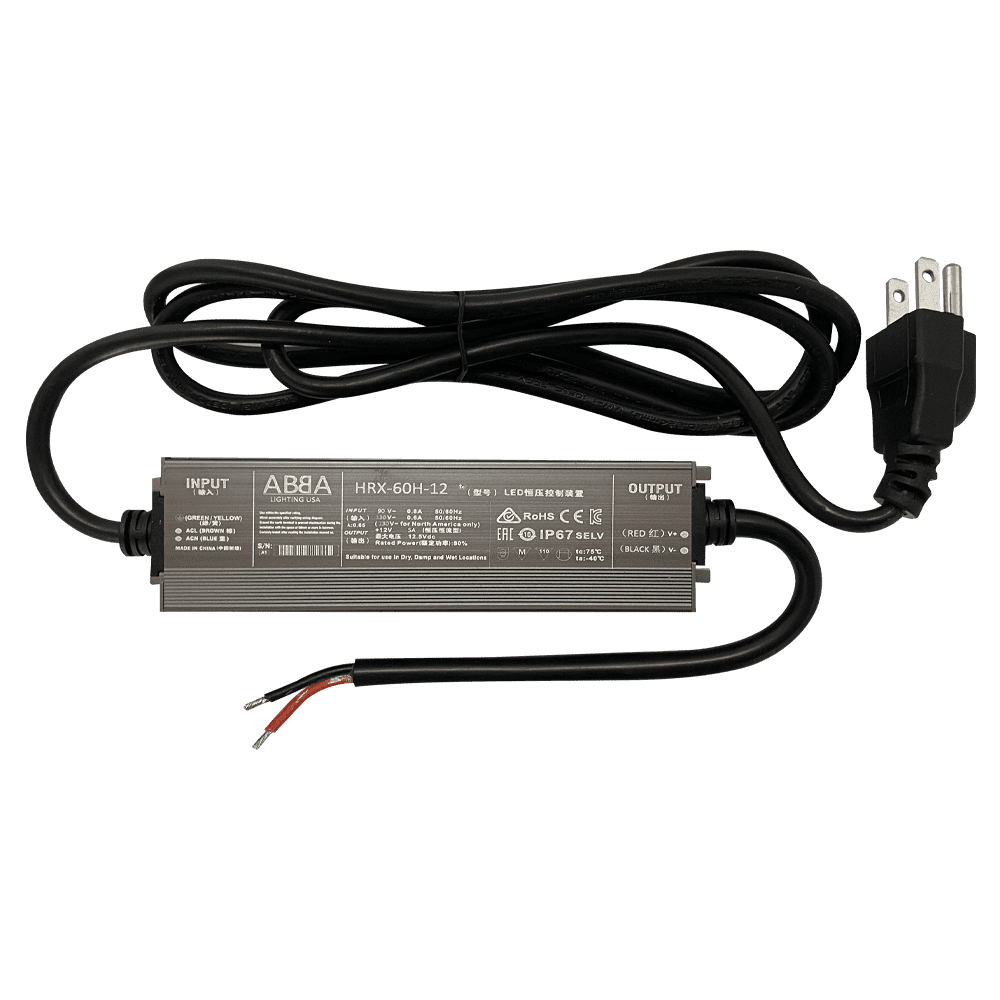 TSD60 DC 60W Digital Transformer 5 Amp IP67 | Low Voltage Power Supply
Regular price
$9399
$93.99
Subscribe
to get 10% off on your first purchase!
Specifications
• 100% Full Heavy Duty Aluminum • 60 Watt DC Low Voltage Transformer • Slim, Lightweight Design for Easy Installation • Indoor/Outdoor Application • IP67 Waterproof Rating ** Use with 12V DC Low Voltage Light Fixtures **

Body Material: Heavy Duty Aluminum
Power: 60W DC 12V
Included: 6' Plug-in cord - 3 prong
Application: Indoor or Outdoor use
Bulbs: Halogen and LED Bulbs compatible (will not work with AC bulbs)
Size: 5.25" (L) x 1.5" (W) x .75" (Depth)
This heavy-duty 60 Watt DC low voltage transformer is an energy-efficient, safe, reliable outdoor transformer with 12V Output. This lightweight, slim transformer is only 5.25" (L) x 1.5" (W) x .75" (Depth) so it can be hidden and installed out of site in any location. 
This 12V DC low voltage transformer is IP67 so it can be installed in dry, damp, and wet locations. It is compatible with DC halogen and LED bulbs, not AC bulbs and dimmers, so it's perfect for interior and exterior low voltage landscape fixtures. This is the best power supply used for strip lights and any DC products.


It is also SELV (Separated Extra Low Voltage) which 

ensures an enhanced degree of protection against electric shock. This means 
contact with it cannot produce a dangerous shock in people with normal body resistance or in livestock
.


We provide eco friendly lights with customer friendly service. Our products are backed by our manufacturer's money-back guarantee, ensuring you receive a quality product free from defects. Feel free to contact us for any help or advice with this product!