STB14 Cast Aluminum Hardscape Light | 3W Integrated LED Low Voltage Landscape Light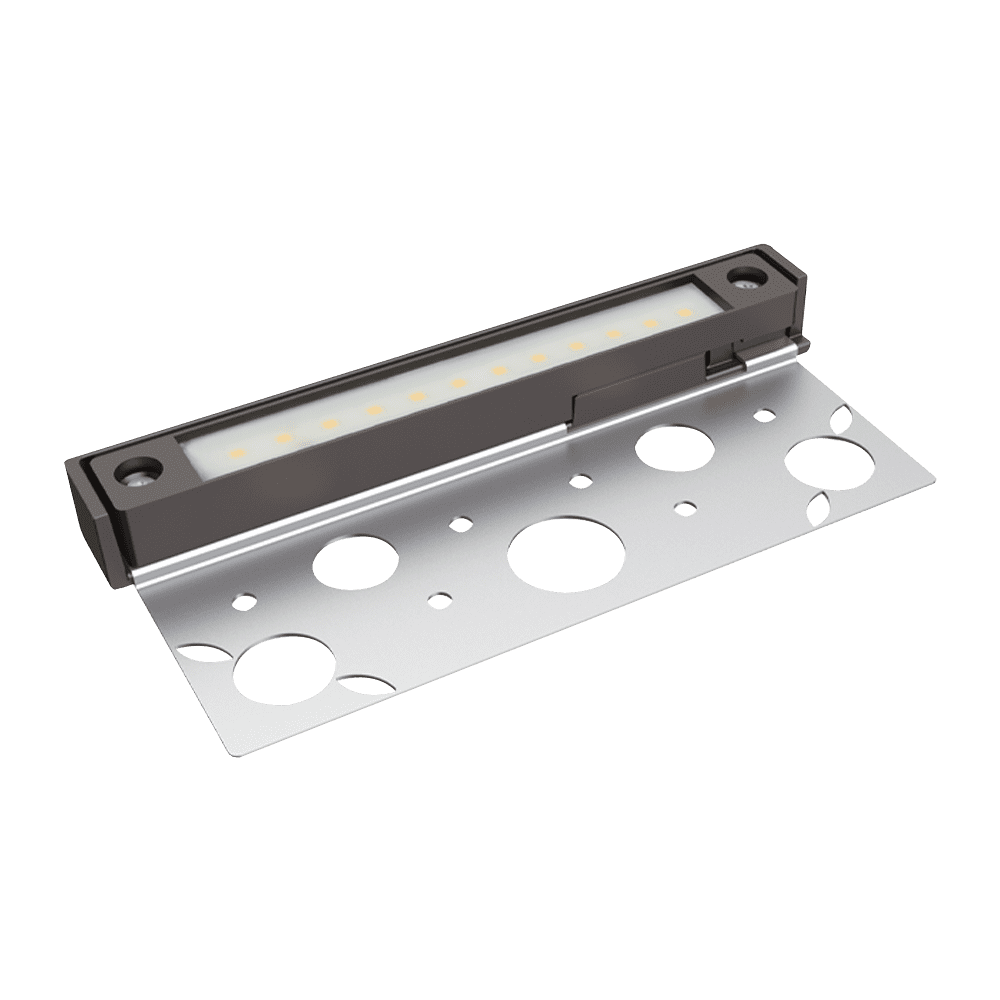 STB14 Cast Aluminum Hardscape Light | 3W Integrated LED Low Voltage Landscape Light
Regular price
$4499
$44.99
Subscribe
to get 10% off on your first purchase!
Specifications
• 100% Full Cast Aluminum Body, Stainless Steel Bracket • SAFE 12V AC/DC Low Voltage • High Efficacy 3W LED • 3000K Warm White or 5000K Cool White Color Temperature • Detachable and Adjustable Brackets for Changing Angles and Positions ** Low Voltage Transformer Required! **

Body Material: Heavy Duty Cast Aluminum Body with Stainless Steel Bracket
Power: 3W AC/DC LED 12V
Light Color Temperature: Warm White 3000K
Finished: Black
Size: 7" (L) x 3" (H)
Waterproof Rating: IP65
Application: Decks, Retaining Walls, Stairs, Footbridge, Patio, Hardscape Lighting etc.
The STB14 is a Solid cast Aluminum body, low profile hardscape light designed for flexible installation to make this fixture easy to conceal while giving an elegant and evenly dispersed illumination to any hardscape surface. Its serviceable design makes it easier for maintenance by eliminating the need to do any re-wiring.


With simple installation, this light produces an evenly dispersed illumination - without the distracting hot spots seen with lesser quality linear fixtures. 
This
 aluminum low voltage LED paver light
accentuates a feeling of retro warmth with its bronze finish and illumination to your exterior space. 
Its integrated 3W AC/DC LED 12V light brings a cozy ambiance, achieving an excellent illumination effect for you. Comes in a Warm White 3000K or Cool White 5000K Light Color Temperature to create the environment you desire. Its size is 7" (L) x 3" (H). This low voltage led paver lights can transform the decks, retaining walls, patios, footbridge or any other outdoor landscape places into sleek and modern. Typical applications include mounting under capstones, railings, outdoor kitchen counters and cabinets, benches, and eaves.
All low voltage outdoor lights must be installed with a 12V Low Voltage Transformer and connections between lights must be secured using Grease Filled Wire Nuts (WN12) waterproof connectors.
We provide eco friendly lights with customer friendly service. Our products are backed by our manufacturer's money-back guarantee, ensuring you receive a quality product free from defects. Feel free to contact us for any help or advice with this product!