BA15S 3.5W 12V LED Bayonet Style Light Bulb | Landscape Lighting Accessory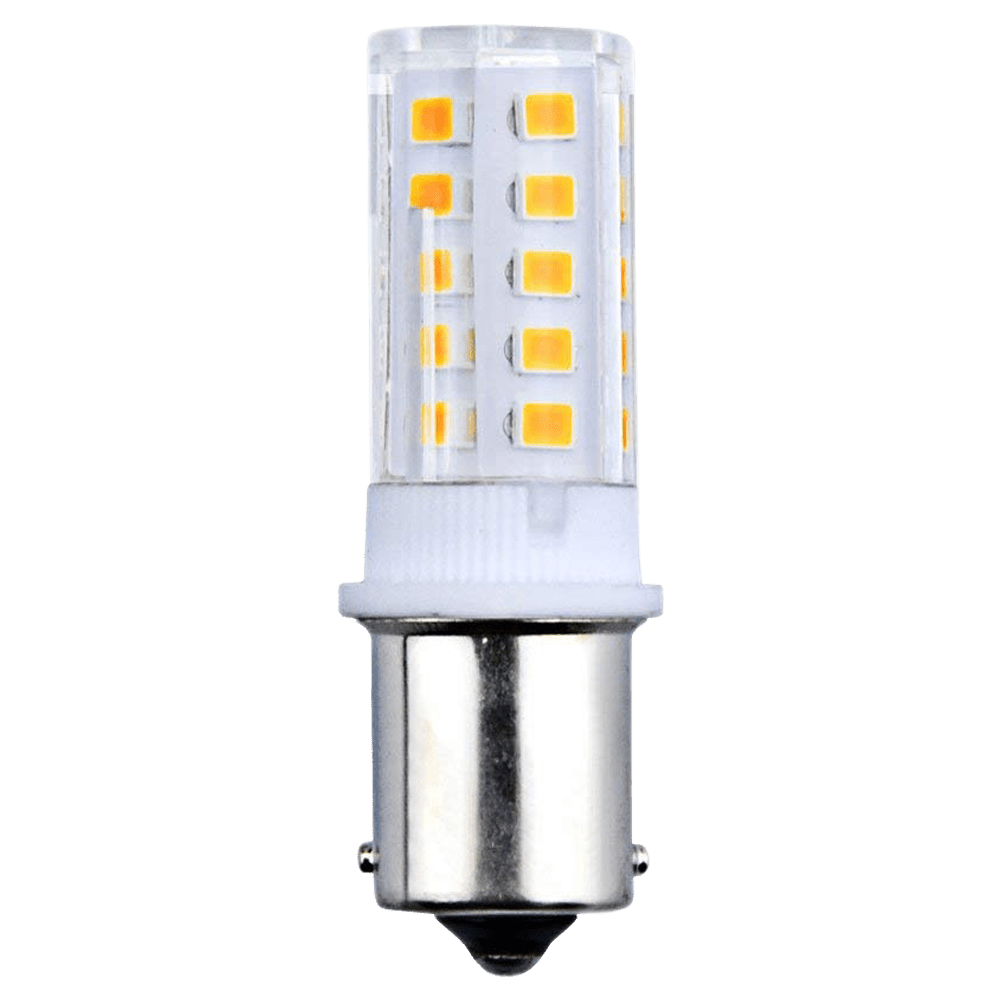 BA15S 3.5W 12V LED Bayonet Style Light Bulb | Landscape Lighting Accessory
Subscribe
to get 10% off on your first purchase!
Specifications
• High Efficacy 400 Lumen output • Equivalent to 25W 12V Bayonet incandescent or halogen bulbs • Easy plug-and-play installation • Available in 3000K Warm White or 5000K Cool White

Body Material: Hard Plastic
Power: 3.5W LED AC/DC 12V
Light Color Temperature: Warm White 3000K or Cool White 5000K
Lumens: 400 LM
Size: Φ50mm x 51mm
Beam Angle: 300°
Life Span: 30,000 Hrs.
Waterproof Rating: IP65
Dimmable: Yes
Application: chandelier, under counter, cabinet, desk lamp, wall mounts sconces, path lighting yachts, marine boats, caravan, track lighting
BA15S Bayonet LED light bulbs are the perfect choice to transform your chandeliers, wall light, lamp fixtures into aesthetic and modern. The 12V BA15s single contact light bulb is an energy efficient alternative to 12v incandescent BA15s base lamps. It is a 1156 light bulb replacement and a T3 or T4 Bulbs shape. It offers similar light output to a 12v, 25W incandescent (400lm) and is suitable for use in most 12v BA15s fixtures. It features a heat resistant body, no flicker, and an easy installation process.
By replacing a 20-watt halogen bulb with 3.5-watt LED bulbs, you can save over 85% on your electricity bill and be free from the annoyance of changing bulbs. This 400 Lumens light LED bulbs comes in 3000K Warm White or 5000K Cool White to create a pleasant lighting effect, giving a true and natural color experience.
We provide eco friendly lights with customer friendly service. Our products are backed by our manufacturer's money-back guarantee, ensuring you receive a quality product free from defects. Feel free to contact us for any help or advice with this product!